Category:
it courses through us
there's something endearing about SEB's voice.
guess i'm not the only one who thinks so (track 12)
(photo: seb, los angeles, 2012)

found an old roll at the bottom of my bag,
images from 3 months ago at merriweather post pavilion with THUNDERCAT et cie

postaal, le pop up du label

"she's always in my hair", the b-side to the "raspberry beret" 45 single.
i played it out until the grooves in the vinyl warped + had to buy the record again.
rest in power, prince.

in 2008, a friend + i heard rumors that ATCQ + DE LA would be performing together at a warehouse in la. of course we snuck in + onstage.
ATCQ will remain an essential part of my musical upbringing
rip PHIFE DAWG, too early gone.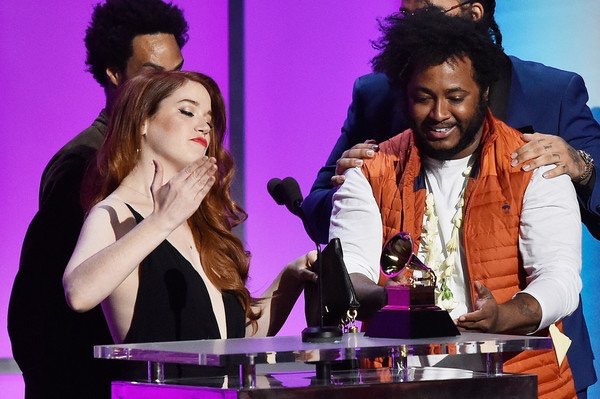 so proud of this little thunderkitten
can't believe that all 3 brothers in the bruner family have been individually nominated, + now stephen brings home his first.
well deserved for the meanest bass player in the game.
congrats fam
i shot this 35mm image of LOU LESAGE for the cover artwork of NICOLAS GODIN's first solo project apart from his band AIR.
NICO + IRA TREVISAN worked on the concept + invited me to be a part of the process. check out an interview with NICO behind the art direction of the record here
cop that vinyl.
so proud of STEPHEN for helping to create an incredible musical product. check out KENDRICK LAMAR's new record featuring multiple appearances by THUNDERCAT, bass + vocals . congrats brudda .